Benefits of Chiropractic Care After a Car Accident
Benefits of Chiropractic Care After a Car Accident
Written By Atlanta Spine and Wellness on January 23, 2020
---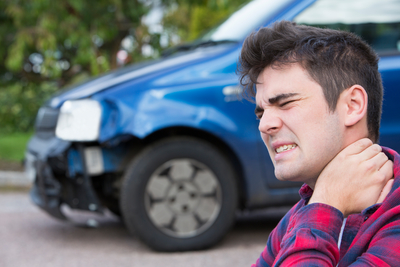 Car accidents can be unavoidable, even for a safe driver. After a car accident, you might experience pain, stiffness, and muscle weakness.
Chiropractic care is a frequent part of auto injury treatment plans. Among chiropractic patients, studies have shown that 37 percent of patients receive treatment for pain related to a motor vehicle accident. That's more than the total reported injuries related to sports, lifting, and falls combined.
3 Benefits of Chiropractic Care as an Auto Injury Treatment Plan
Chiropractic care is an effective form of auto injury treatment that will help you throughout your recovery. Here are three of the benefits you can expect from your auto injury treatment plan.
1. Reduce Inflammation
Following a car accident, small tears in your muscles and ligaments cause inflammation, which causes significant pain after an accident. Using spinal manipulation, chiropractic care will help your body release natural anti-inflammatory chemicals.
2. Reduce Scar Tissue
Scar tissue isn't just skin deep. Following an auto accident, scar tissue can develop in muscle tissue. Muscle scar tissue can cause prolonged and chronic stiffness and discomfort. Chiropractic care serves to break up scar tissue that forms in muscle tissue, which gives patients a faster, smoother recovery.
3. Pain Relief Without the Use of Opioids or Narcotics
Prescription pain relief medications can be addictive and lead to prescription drug abuse. The problem with many pain relief medications is that they mask the symptoms of pain rather than addressing the issue at its source. Chiropractic care is a more direct form of auto injury treatment that reduces chronic, lasting pain following an accident.
Let Atlanta Spine and Wellness Create Your Auto Injury Treatment Plan
Dr. Heitman works with patients to create an auto injury treatment plan that works best for their injuries. Specializing in automobile accidents, Dr. Heitman uses several manual and traditional hands-on techniques that can get you on the road to recovery.
Have you been involved in an auto accident? Let Dr. Heitman help you on your road to recovery. Contact Atlanta Spine & Wellness at 770-392-9299 to schedule your auto injury treatment.

Posted In: Chiropractic Low Back Pain Neck Pain Auto Injury Treatment