Non-Invasive Chiropractic Disc Pain Treatment
Non-Invasive Chiropractic Disc Pain Treatment
Written By Atlanta Spine and Wellness on January 9, 2022
---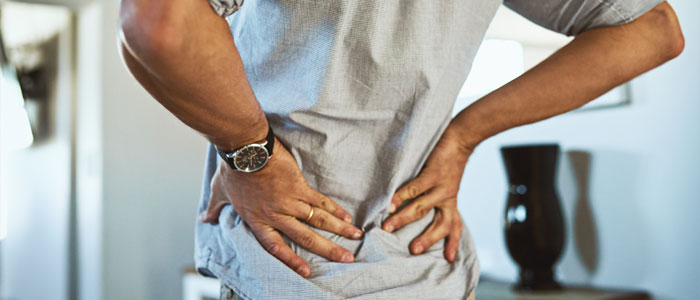 Mild back and neck pain is uncomfortable to endure, but the pain that comes along with a herniated disc is much more intense. This happens because the herniated disc, also called a ruptured or slipped disc, compresses nerves along your spine.
If you're experiencing pain due to a herniated disc, there is a natural, non-invasive solution: chiropractic care. The skilled team at Atlanta Spine & Wellness in Chamblee, GA, provides top-notch chiropractic care to treat herniated discs and the associated pain.
Traditional Disc Pain Treatments Are Invasive
The traditional methods of treating a herniated disc are often temporary, unnatural, invasive, and ineffective. Over-the-counter pain medications don't provide pain relief for intense neck or back pain, plus they're unhealthy to take for extended amounts of time. Stronger medications, such as opioids, come with a long list of side effects and the risk of addiction.
Cortisone injections could be an effective choice, but the procedure entails getting shots near your spinal nerves, which many people might find unpleasant or frightening. Surgery is another option, but it's an invasive method and there is a lengthy healing time involved.
Chiropractic Care Is an Effective, Non-Invasive Solution
If you're looking for a herniated disc treatment that's effective and non-invasive, chiropractic care is a great choice. During treatment, your chiropractor will adjust your spine so your body can move the herniated disc back into the proper place and relieve pressure from the compressed nerves. Unlike many of the traditional treatments for herniated discs, chiropractic care addresses the root of the problem in order to relieve neck and back pain.
Our Team of Chiropractors Can Reduce Your Neck and Back Pain
You don't have to live with the pain and discomfort caused by a herniated disc. The chiropractors at Atlanta Spine & Wellness have the skills and expertise needed to treat your condition. They'll take the time to discuss your symptoms, understand your unique health needs, and then provide personalized treatment to relieve your pain.
If you're ready to take the next step towards reducing your neck and back pain, contact us to schedule an appointment today!

Posted In: Chiropractic Low Back Pain Herniated Discs Disc Pain Treatment