Natural Scoliosis Treatment With Chiropractic
Natural Scoliosis Treatment With Chiropractic
Written By Atlanta Spine and Wellness on December 9, 2021
---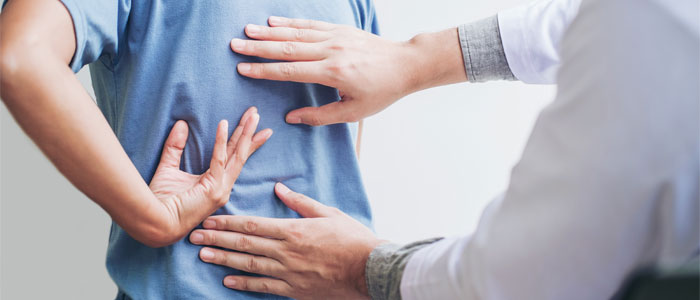 If you're living with scoliosis, you know how uncomfortable the associated back pain can be. Maybe you've tried traditional ways to manage your back pain, but none of them have been entirely effective. The good news is that there's a different way to treat scoliosis.
Chiropractic is a natural remedy for scoliosis and the back pain associated with it. You can rely on the skilled team of chiropractors at Atlanta Spine & Wellness in Chamblee, GA, to help relieve your back aches, tension, and stiffness.
Traditional Scoliosis Treatment Has Disadvantages
Using over-the-counter pain medicine is a common way to manage scoliosis back pain. However, taking these medications for a long period of time puts you at risk for health complications such as peptic ulcers and heart disease. What about using back braces to manage pain? They can be helpful, but you can't constantly wear a back brace, making this an ineffective treatment as a whole.
The list of traditional treatments to manage scoliosis back pain goes on and on. Unfortunately, many of the options are short term, ineffective, and unnatural.
Chiropractic Is an Effective, Natural Way to Treat Scoliosis
Chiropractic treats scoliosis back pain in a completely natural, drug-free, non-invasive way. In one study, individuals with scoliosis who got chiropractic treatment stated they had decreased pain directly after treatment as well as two years later. This suggests that chiropractic could be a great long-term treatment for managing scoliosis back pain.
On top of reducing back pain, chiropractic also increases flexibility for people with scoliosis. During scoliosis treatment, your chiropractor will perform adjustments with their hands or a device. This is done with the goal of realigning your muscles, joints, and bones.
Schedule an Appointment at Atlanta Spine & Wellness Today
The experienced team of chiropractors at Atlanta Spine & Wellness can treat your scoliosis to relieve your back pain. We'll come up with a custom treatment plan to address your specific health needs and help you achieve long-term results.
Contact us to schedule an appointment today!

Posted In: Chiropractic Scoliosis Treatment