Massage Therapy Can Help You Find Real Stress Relief
Massage Therapy Can Help You Find Real Stress Relief
Written By Atlanta Spine and Wellness on February 25, 2021
---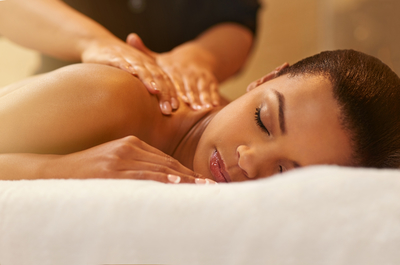 Stress affects everyone—and some more than others. While some stress is considered "good," those experiencing chronic stress know that it can lead to all sorts of issues, including sleep disorders, mood disorders, and even physical illness.
While you can treat the symptoms of illness with medication and plenty of rest, that doesn't necessarily help you with the root cause of the problem—your stress! One natural remedy you may want to investigate is massage therapy for stress reduction.
What is Massage Therapy?
Massage therapy is an integrative medicine, which means that it's considered an alternative to traditional medicine. This treatment approach involves the intervention of a trained massage therapist who manipulates the body's soft tissues with varying degrees of movement and pressure. This is done to increase blood circulation and help the body relax, encouraging the movement of vital nutrients to help jumpstart the body's natural healing abilities.
There are several different types of massage therapy, and those that are offered will vary by location. However, some of the most common forms of massage therapy include:
Deep tissue massage
Trigger point massage
Swedish massage
Reflexology
Sports massage
Pregnancy massage
The type of massage you receive will likely depend on your personal preference, as well as the symptoms you are currently experiencing.
What are the Therapeutic Benefits of Massage Therapy?
One of the primary reasons that patients seek out massage therapy is because they are experiencing chronic stress and it's starting to have a negative impact on their daily life activities.
The good news is that therapeutic massage therapy can help significantly decrease your stress levels. In fact, research has shown that a single 60-minute massage is capable of reducing cortisol, a primary stress-related hormone, by approximately 30%.
Not only does massage therapy help with stress reduction, but it can also provide pain relief from a variety of other conditions, including:
Auto accident injuries
Sports injuries
Restrictive range of motion
Sciatic pain
Massage therapy can also help reduce muscle soreness/tension, reduce swelling/inflammation, and deliver essential nutrients and oxygen to injuries to naturally speed up the healing process.
Massage Therapy for Stress Reduction in Chamblee, GA
If you've been dealing with more stress than usual, then you may experience several unexplained illnesses or a general unwell feeling. If this is the case, let the skilled team of massage therapists at Atlanta Spine and Wellness help you start feeling better.
If you think you may benefit from therapeutic massage therapy, then call our office today at (770) 392-9299. New to our practice? Schedule your free consultation by calling (770) 392-9299 and press option 1.

Posted In: Chiropractic Massage Therapy Stress Reduction