Massage Therapy and Chiropractic Care in Chamblee, GA
Massage Therapy and Chiropractic Care in Chamblee, GA
Written By Atlanta Spine and Wellness on June 24, 2019
---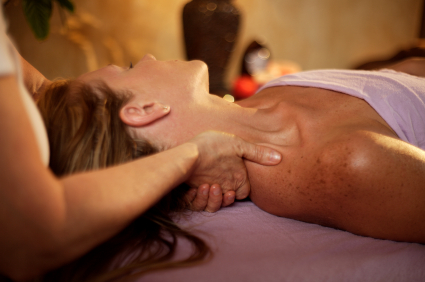 Do you suffer from chronic back pain, sore muscles, or joint pain?
If you said yes to any one of these ailments, you are not alone. Data collected by the Centers for Disease Control Prevention shows that 28 percent of the U.S. population suffers from varying degrees of chronic pain.
Through massage therapy and chiropractic care, Atlanta Spine and Wellness in Chamblee, GA can help diminish your pain naturally.
Therapeutic Massage and Chiropractic Care Go Hand-in-Hand
Massage therapy and chiropractic care are complementary to one another.
Massage therapy focuses on stimulating the pressure receptors through the skin. These receptors communicate pain to the central nervous system. They also help the body release cortisol, a hormone which reduces inflammation. Inflammation is a leading factor in cases of chronic pain.
Chiropractic care focuses on realigning any loose areas in the spine and joints. It also reduces inflammation while restoring proper function to the central nervous system.
So how do massage therapy and chiropractic care complement each other? Well, massage therapy preludes chiropractic care by loosening up the joints for more effective adjustments.
Patients who participate in regular massage therapy sessions find they have diminished pain after their treatments. A study conducted in 2016 shows that regular massage and chiropractic care relieved symptoms of serious conditions such as arthritis, fibromyalgia, and hypertension.
Massage Care in Chamblee, Georgia
Atlanta Spine and Wellness will provide the care you need to feel like yourself again. Their care team will walk you through your initial consultation and examination. Using diagnostic imaging, they will delve deeper into the root cause of your pain and offer you beneficial treatment options.
Dr. Christopher Heitman each take pride in providing the patients of Chamblee with natural, non-invasive health care. Schedule an appointment today to discover the right treatment option for your chronic pain or call (770) 392-9299.

Posted In: Chiropractic Massage Therapy