Cold and Flu Season: How to Boost Your Immune System
Cold and Flu Season: How to Boost Your Immune System
Written By Atlanta Spine and Wellness on November 16, 2020
---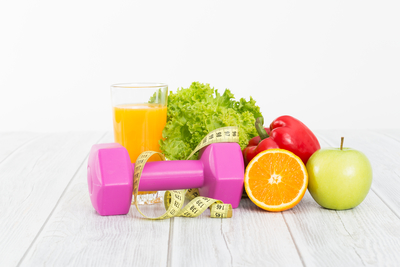 Cold and Flu season has arrived – leaving patients wondering just how they can boost their immune system to stay healthy. There were an estimated 38 million cases during the 2019-2020 flu season. Those numbers are expected to be met or exceeded during the 2020-2021 cold and flu season due to the prevalence of COVID-19.
The global pandemic has many people taking as many precautions as possible to help boost their immune systems. In fact, as of October 2020, over 139.4 million doses of the flu vaccine had been distributed. While that's excellent, there are other measures you'll want to take to further help keep your immune system in check.
Boost Your Immune System with These Tips
Boosting your immune system doesn't require unnecessary lifestyle changes or the addition of countless supplements. In fact, most individuals simply have to make small tweaks to their day-to-day routine to improve their immune system function during cold and flu season.
Some of the most common tips include:
Eating a healthy diet that includes plenty of fruits and veggies
Getting enough sleep
Minimizing stress
Maintaining proper personal hygiene
Exercising regularly
Avoiding unhealthy, potentially harmful activities, such as smoking and drinking
Chiropractic Care During Cold and Flu Season
Regular chiropractic care is another excellent way to help keep your immune system in check during cold and flu season. While more research on the topic still needs to be done, current studies have shown a link between chiropractic care and immune health.
Chiropractic adjustments have proven to help improve the body's nervous system, which plays a significant role in your immune health. It can also help decrease pain and stress, which can toll your immune system during cold and flu season.
Through manual manipulation and massage therapy, patients will start to feel their stress decrease, their muscles relax, and notice small changes in the rest of their day to day lives. Pair this with the tips mentioned earlier, and you're going to enjoy a much healthier season ahead.
Boost Your Immune System with Chiropractic Care in Chamblee, GA
Taking the necessary steps to boost your immune system in preparation for cold and flu season is a lot easier than you think, and the team at Atlanta Spine and Wellness is here to help!
Have questions about adding Chiropractic to your routine this cold and flu season? Call our office today at (770) 392-9299, and we'll answer all your questions!

Posted In: Chiropractic Heath & Wellness Boost Immune System