Chiropractic Care for Headaches and Migraines
Chiropractic Care for Headaches and Migraines
Written By Atlanta Spine and Wellness on February 9, 2022
---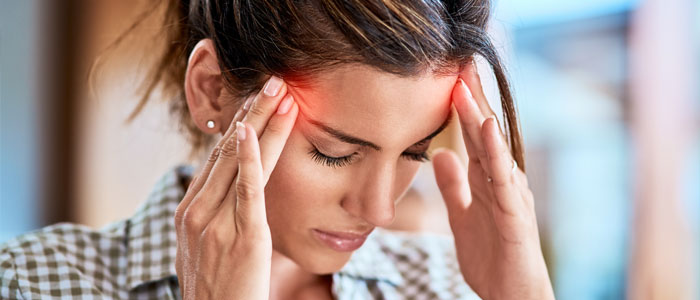 Headaches are disruptive and uncomfortable for people of all ages, and migraines are even worse. There are many reasons you may experience headaches or migraines, such as caffeine, stress, or hormonal changes. Some of these causes are unpreventable, but that doesn't mean you have to endure living with discomfort and pain.
The chiropractors at Atlanta Spine & Wellness in Chamblee, GA, provide natural treatment for headaches and migraines, alleviating the pain associated with them.
Traditional Headaches and Migraine Treatments Have Downsides
Many people use over-the-counter drugs to treat their headaches and migraines. This provides temporary relief, but it isn't healthy to use these medications long term. There are also a wide range of prescription medications that people with migraines can use. The problem with all of these drugs is that they're unnatural solutions that don't use the innate healing power of the body.
Chiropractic Care Is a Natural Way to Treat Headaches and Migraines
There are many benefits to treating headaches and migraines with chiropractic care. It's natural, non-invasive, and most importantly, it's effective! Some headaches are triggered by neck or back strain linked to poor posture. During treatment, your chiropractor will make adjustments to your spine, which will improve both your posture and your headaches.
Similarly, some migraines are caused by spinal misalignments, so your chiropractor will effectively treat this problem by making adjustments to your spine. Since chiropractic care addresses the root of the problem, it improves your overall health while also reducing the pain associated with headaches and migraines.
Make an Appointment at Atlanta Spine & Wellness Today
The skilled chiropractors here at Atlanta Spine & Wellness will help you find relief for your headaches and migraines. Our all-natural treatment options are an effective way to get real results and improve your quality of life.
Contact us to schedule an appointment today!

Posted In: Chiropractic Neck Pain Headache Treatment